ST3200827AS Repair with Data Recovery
Seagate ST3200827AS all inclusive service
Description
Seagate HDD Parts and Repair service are included in Data Recovery offer. Full support for ST3200827AS hard drive. Barracuda 7200.9 SATA specs.
Specs
Family: Barracuda 7200.9 SATA
Capacity: 200 GB
Model: ST3200827AS
TONKA2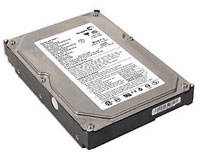 Parts and Repair Service
Compatible parts: ST3200827AS
All inclusive data recovery price
That includes parts, drive repair service, and data recovery.
Data Recovery Rates