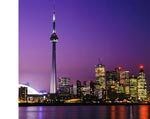 About Us
Data Lab 24-7 Recovery Services is a team of engineers, programmers, and experts in the hard drive recovery and digital data restoration. We provide drive recovery services worldwide for over two decades and have earned our reputation as one of the most professional and reliable company in the industry. This is the acknowledgment of the fact that our lab has achieved better results in most complex, yet successful recoveries from water-damaged, burned or physically broken devices.
Data Lab specialized in Hi-Tech Data Recovery services for hard drives, servers, SSD and removable media. If you are experiencing file corruption or data loss, or lost access to failed computer, server, RAID/NAS or removable storage drive – we can and will help you to retrieve and save data files.
DataLab247 is persistently implementing the new recovering techniques and keeps moving along with the digital technology progress. Favorable outcome in the most complex data restoration projects is the best reward for our team of highly experienced specialists for using the latest technology and utmost advanced instruments in data recovery science.
We assure you that every single data recovery instance is treated by DataLab247 with utmost attention and care to avoid any danger or errors in recovery process and to achieve the best possible recovery result. The client's satisfaction comes foremost and our policy of no data no charge has proved itself as honest and transparent business conduct, as we only deliver data to the level of customer's full satisfaction, meaning that you pay us only if you get the data you need.
What sets DataLab247 apart from the other data recovery companies is the guaranteed firm price that comes with guaranteed and verifiable result. Our team of experts has stood behind successfully recovered tens of thousands cases globally. We deliver the possibly best and absolutely verifiable data recovery results to the wide range of businesses, organizations, and individual customers. The integrity and consistency of recovered files are always guaranteed for every owner of initially failed but then successfully reconstituted hard drive, RAID, computer, or server.
The Lab operates around a clock, meaning true 365/24/7 service.
Our contacts
☎ To Call +1 (647)-247-4527
Data Lab 24-7 Recovery Service
↪ For Maps and Locations refer to contact page
DataLab247 is the name in data recovery service, which you can trust; we are capable and will take the data loss disaster weight off of your shoulders - you can depend on us.