Lacie 2big Dual eSATA / USB2.0 2Tb External RAID Data Recovery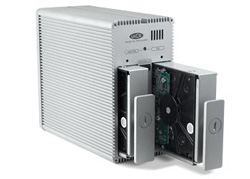 How much does it cost to have a RAID Data restored?
Datalab247 is professional data recovery company that specializes in data restoration from external Lacie 2big Dual eSATA / USB2.0 2Tb RAID. We guarantee satisfactory results at the competitive cost. Also, our website allows monitoring the whole data recovery process with all latest updates online.
RAID Repair Service with guaranteed data restoration
Make a deal directly with the data recovery specialist and get guaranteed result at fixed and very reasonable rate - considering the fact that best of IT professionals will throw their top-notch skills into the scale to win the fight for your data.
We provide service for any kind of problem related to a failed RAID, like internal damages involving clean room repairs, electronic components malfunction, or data corruption due to damaged magnetic layer on the disk.
RAID Data Recovery
(for Hard Drive array)
Regular Service
(3-5 days)
Emergency Service
(round-clock)
$980
$1280
Start RAID Recovery service directly from this place
Are you looking for simplicity, clarity and convenience in computer data restoration? Data Lab 24/7 guarantees fast and verifiable result and makes recoverable information more accessible. Technically these two buttons are all your need to start and see the result.

Start Recovery
Estimate the project and get in touch with specialist. Email or print a service ticket.