Hitachi Travelstar 48GH IC25N030ATDA04 30 Gb Laptop Hard Drive Data Recovery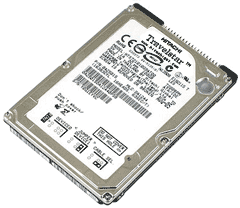 How much is data recovery cost?
Professional data recovery service from crashed IC25N030ATDA04 30Gb Hitachi hard drive. Whether it's inaccessible, clicking, non-spinning, not in BIOS – all these and many other failed hard drive problems are successfully handled by Datalab247 highly-skilled recovery specialists. With the recovery cost of $488 only – we deliver the best possible results. Our online recovery case tracker will keep you up-to-date 24-7.
Ready to go for data recovery with firm price?
If you have a dead, not spinning, or clicking hard drive with any obvious symptoms of the physical damage, you might just want to go ahead with a flat rate pricing. One FLAT RATE / FIRM PRICE covers any recovery procedures needed to be taken, including clean room drive repair manipulations.
Laptop HDD Data Recovery
Regular Service
(3-5 days)
Emergency Service
(round-clock)
Travelstar 48GH IC25N030ATDA04 30 Gb Laptop Hard Drive
$488
$688
Start Data Retrieval Job for this drive
Are you looking for simplicity, clarity and convenience in computer data restoration? Data Lab 24/7 is the answer, as we guarantee fast and verifiable result and make recoverable information more accessible. Technically, these two buttons are all you need to start and see the result.

Start Recovery
Estimate the project and get in touch with the specialist. Email or print a service ticket.