Gateway desktop computer: How to Remove a Hard Drive

Before you start the drive removal procedure
• Always shut down the computer before opening it to avoid damaging its internal components.
• Unplug the power cord and external cables from the computer.
Step-by-step instruction
The following steps explain how to remove the hard drive in the Pinta desktop mid-tower case:
1. Turn off the computer, disconnect the power cord.
2. Remove the left side of the case.
2.1 If present on the rear of the case, remove the shipping retention thumbscrew.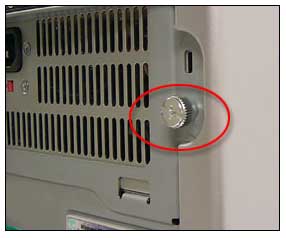 2.2 At the top of the case, locate and press in the left side panel release clip.

2.3 Pull the left side panel away from the case.
Note: If the side panel is difficult to remove, ensure that the release clip is pressed in all the way before pulling the side panel away from the case.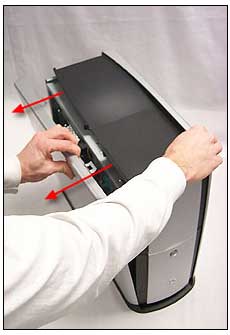 3. Inside the case, disconnect the data cable from the rear of the hard drive.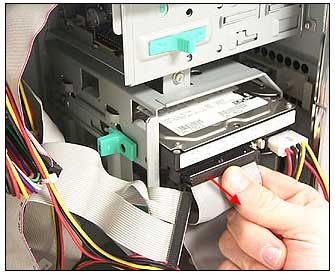 4. Disconnect the power cord from the hard drive.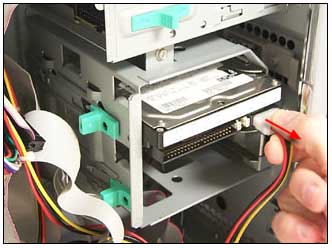 5. Unlock the hard drive from the hard drive cage by sliding the locking lever toward you.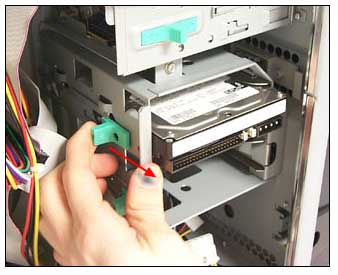 6. Slide the hard drive out of the hard drive cage.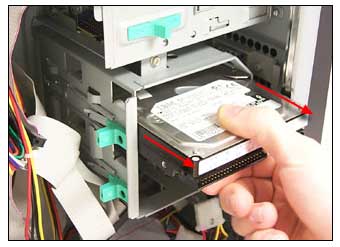 After you are done with the hard drive removal you may proceed to placing the data recovery service ticket.
Data Recovery done in Data Lab
Seagate ST3500841NS Barracuda NS.2 Hard drive error messages
Recognized by BIOS - no, spinning sound - yes. I did send this to a local guy to try to restore data. He was unsuccessful.
I think I have everything I needed. I will recommend your services any time I have the opportunity. You have made me very happy. Thanks. Jan M. Mashburn Construction, L.P. Roopville, GA USA
CinemaStar Z7K500-500 Faulty hard drive repair requested
1. Drive disappeared from desktop.
2. Not recognized by Apple Disk Repair or DiskWarrior when booted from CD.
Thank you for your concession. We will continue to send you clients, as we're so pleased with the whole process at your company. Your service is fast, professional, accurate, and the prices are much lower than any other firms in this business. Jim B. Mac Service Center, Malibu, California United States