To extract the hard drive from Acer desktop computer: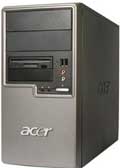 Before you open the case, turn off your computer and unplug the power cord from the wall outlet.
Gently lay down the computer on a flat surface to access the side panel of the unit.
Acer Desktop Computer: How to Remove the Hard Drive
Removing a failed hard drive from Acer desktop computer is the pretty easy operation. Normally, to open the case you to need remove couple of screws located on the front side of the case.
Acer Veriton models have a case lock. You'll need to push the case lock to the right and pull the side panel toward you to remove the side panel.
Inside the case locate the hard drive and unplug power and data cables. Slide the drive out of the bay. If the hard drive has a brackets then remove them for the future using with a new hard drive.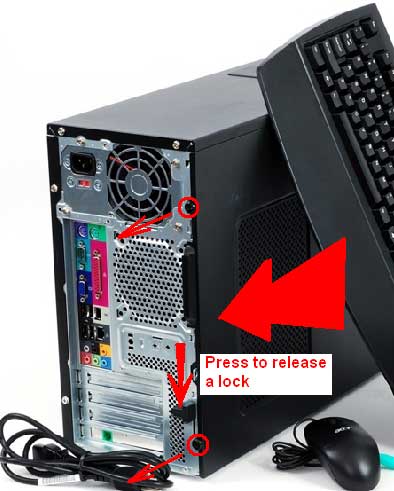 ---
After you are done with the hard drive removal you may proceed to placing the data recovery ticket. We Guarantee: You do not pay until the data you need is recovered.